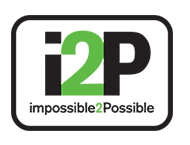 Hello friends! I figured I had better get cracking on my latest race report. After all, another race is looming large in a day or so, and every weekend until March is booked with races, so I'm in peril of starting to fall behind once again! We can't let that happen, so here I am to fill you all in on the Bushtukah Mad Trapper Night Race. This is one of the funnest, social, yet hard races of the winter season that I always look forward to. As you have probably pieced together using your powers of deduction, this race takes place under the cover of darkness. As with all Mad Trapper races, we find ourselves out at the Ark. However, to pick our way along the race course, we all wear headlamps. Race start is slated for 6:30pm, and that's pitch black! As a result, this is one of the first races in a long time where I have absolutely no pictures or videos. Gets to be a lot of work to do that, so this race I was focusing on just racing hard. If you'd care to hear how that went for me (no spoilers this time in my teaser), click on past the link and read the full post.

First, let's address the weather. Conditions were PERFECT. Probably the best they've ever been out there for a snowshoe race. Older snow had been long-ago packed, and on top, there was a huge amount of fresh powder, since we were in the middle of a heavy snowfall day! The snow was heavy, but not super wet, so it had just enough 'give' without being sticky either. The weather was half the problem for the day, as many people had problems just driving out to the Ark and getting up the big hills for the race. Some cars got stuck, others tried the 'long way around', and still others just turned tail and went home. In spite of that, there was still a great turnout, and a competitive crew out to challenge the course. Lucky for us, James Galipeau went around the whole course twice before the race, to make sure things were a bit packed, and that direction markers were clear. However, there was still a fair bit of snow to work through at the front of the race for the first lap.
As usual, I lined up at the front and planned to push hard to stay with the leaders. However, with the blistering pace newcomer Derrick St John has been setting at the front (leading to solid wins), the front pack trailed out faster than normal. I found myself in a happy little group of 4 pretty early on, with the 4 main leaders ahead of us. Our group of 4 eventually thinned to 2, Mike Abraham (aka, my shadow) and me. The other two had pulled ahead. Whenever Mike and I race together, we always seem to be pretty evenly matched. Whoever seems to feel better that day takes it. We've seen it at UXC, trail runs, and snowshoe races. This time, I wanted it just a little more than him, and although he stuck very close to me the whole first lap, I decided to try and pull away on lap number 2.
The course was the same as our first race of the season, which is to say the 'flatter' course, but still has a lot of nasty climbs. The two loops were supposed to be different, but with the volume of snow, Mike had opted to just set the single loop. This created an interesting 2nd lap. Whereas the first lap had a lot of snow and even 'steps' carved out on the hills from single sets of tracks, lap 2 was a completely different beast. Upon starting the 2nd lap, the trail now looked like someone had literally pushed a snowblower the entire way! Perfectly carved and packed the whole way, it was a superhighway to the finish. As to the rest of the scenery? Well, let's just say it was out of this world. The snow on the trees, occasionally lit by headlamps with some swirling snow as well, was absolutely gorgeous. Too bad I couldn't spend more time gawking. But I had a race to finish. I slowly pulled away from Mike meter by meter, eventually beating him to the finish by almost a minute. Final time for me was 1:08:35, whereas the winner finished in just under an hour! It may have only netted me a 6th place finish, but the effort was huge. According to Mr. Garmin, my average HR was 214, with a max of 245! I'm rather dubious about that, but expect my average was around 185.
Race Stats

Post-race feast for this race was Chili! I love post-race Chili. Especially with sour cream and shredded cheese. Deeee-licious! All participants seemed equally happy with that, as well as the cookies, chips, bananas, BROWNIES, etc. The snow had kept flying all evening, and the joke was that we were all going to have to crash at the Ark for the night unless the plow went by on these back country roads (luckily they did!). But to make the night even more special, we were hosting an auction / fundraiser for impossible2Possible, Ray Zahab's not-for-profit organization. As a small group, we managed to raise over $1000 for this worthy cause. I walked away the proud owner of a new team jersey for Team SpiderTech, Canada's up and coming pro cycling team. All in all, this was a magical, awesome night with a great race, great post-race meal, and fun auction benefiting a worthy organization. I can't think of a better way I could have possibly spent my Saturday night. To cap the whole thing off, it was great to have Deanna with me the whole time, having completed her 2nd race of the season, sporting her fancy new headlamp, shiny snowshoes, and a big grin from a great performance she put on in the snow. It's just awesome to watch her get more involved in these things and take an interest in even the …gasp!… training aspects of this crazy lifestyle I (we) live! Next up: Winterlude Tri, where I'll be back with a full video review and pictures to share. Stay tuned!